Stress-Free, Professional
Hauling and Cleanup Services
Beautifying Albuquerque, Santa Fe
and the State of New Mexico One Load at a Time
505.250.8369
Affordable Hauling & Transportation Services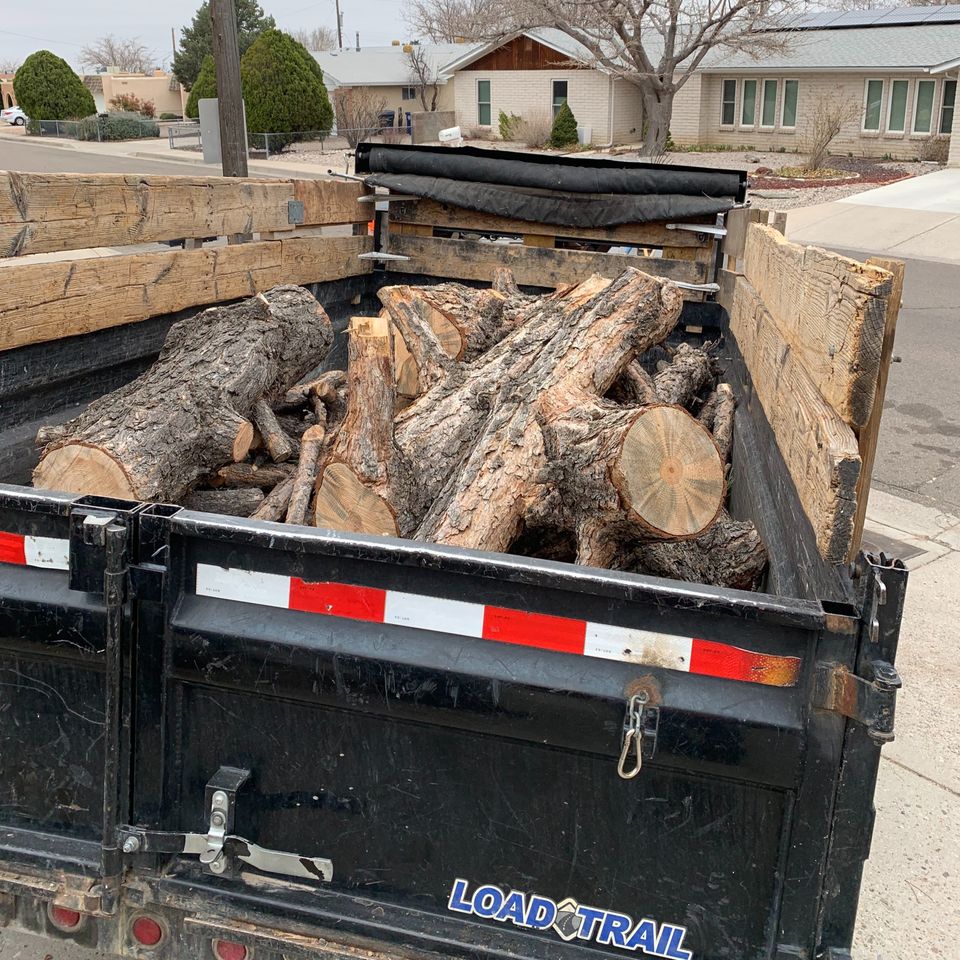 Yard Cleanups & Tree Removal
The professionals at Generations Hauling are good at cleaning up yards and land. We have the equipment and the manpower to remove vegetation, refuse, and other materials from your yard or land. While we are at it we can move dirt or materials where and the way you want them. Do you have a tree you no longer want, has become an eyesore, or a hazard? Generations Hauling is here to help. If you need a tree trimmed or removed we will do it for you.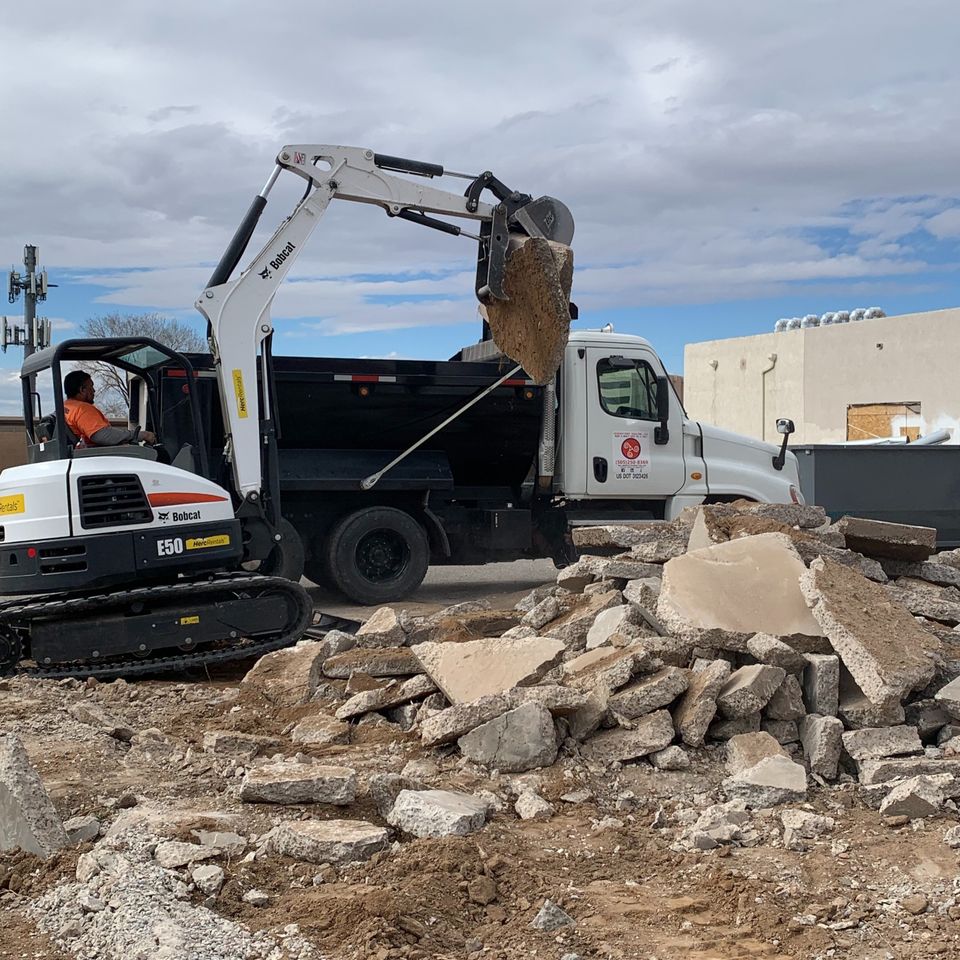 Junk Removal
From a garage or shed full of junk, to trash piles, to refuse leftover from a project, Generations Hauling can come to your home or business, load up the material that needs to be disposed of and haul it away for you.
You tell us what needs to be hauled away and we do the work for you.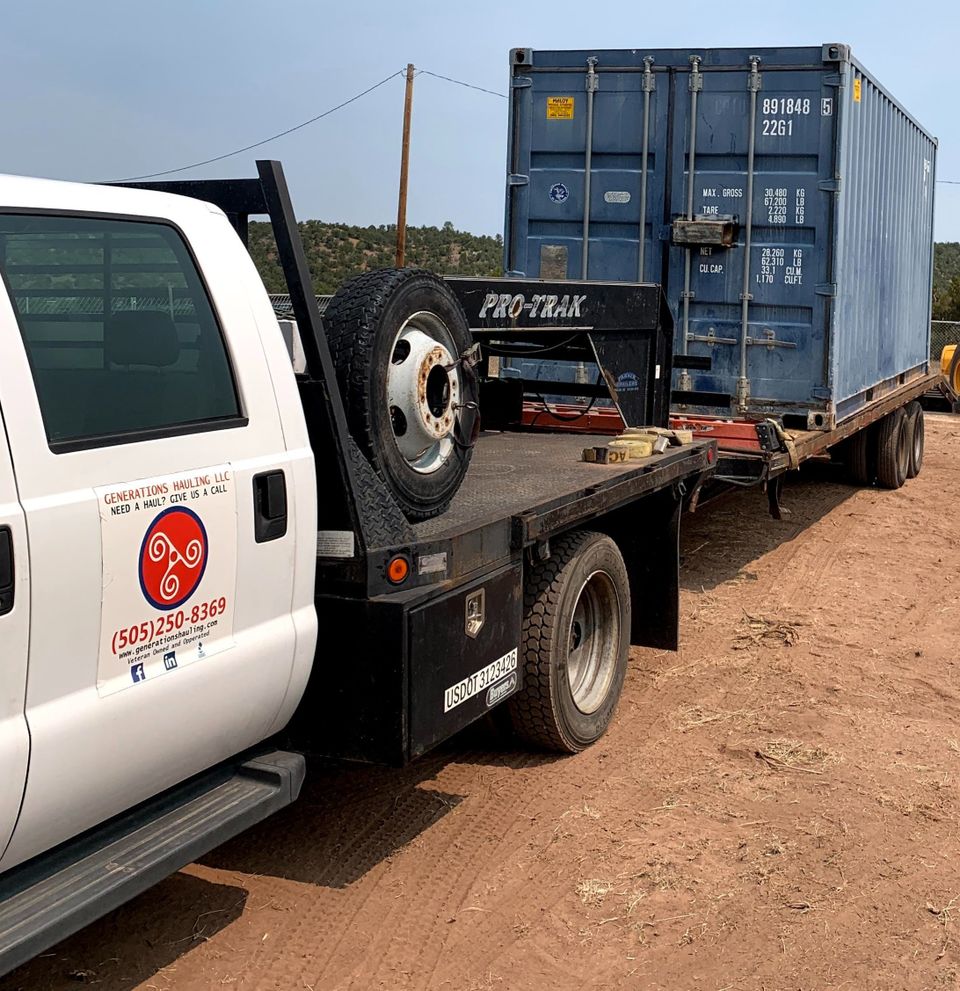 Do you need to get rid of a hot tub or other large awkward items from your property? Generations Hauling has a lot of experience removing such items. Let Generations do it for you. Our professionals are happy to help.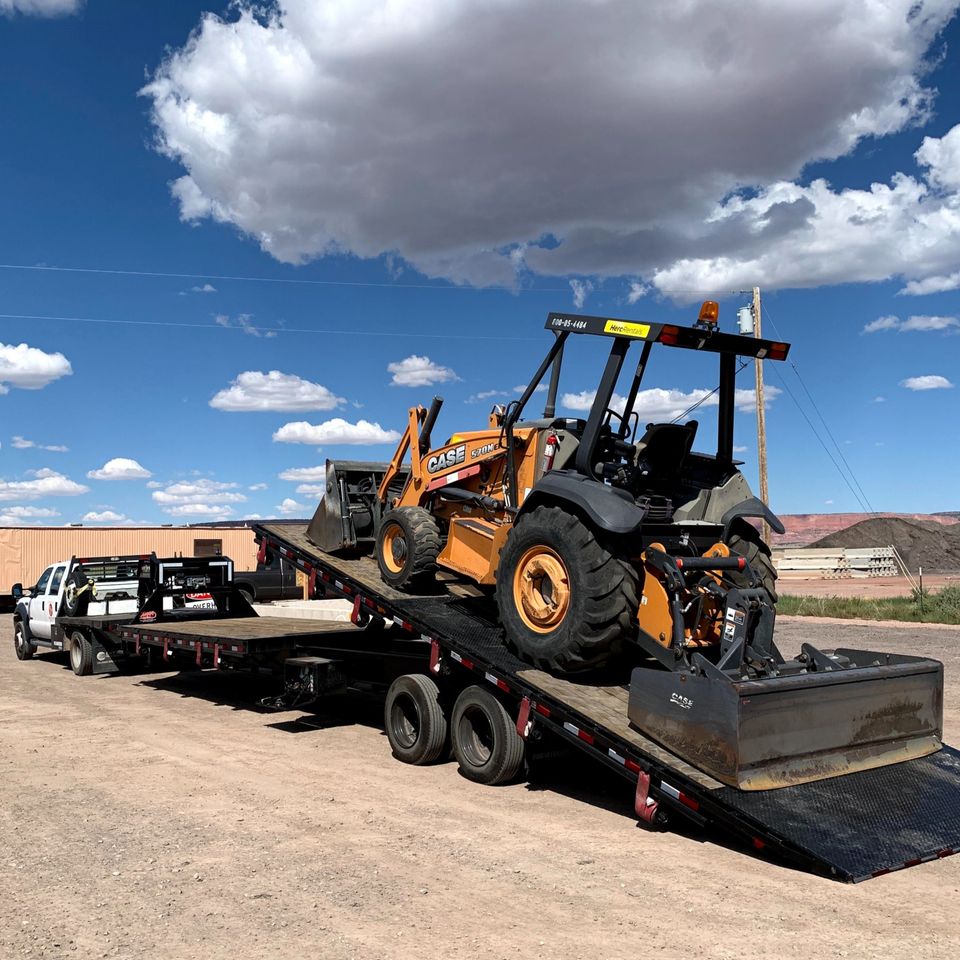 Transportation Equipment & Materials
Whether you have large, awkward sized materials or Backhoes and Tractors to move, we will make sure it gets to your job site in time! Call us today.
Contact us today at 505.250.8369 or contact us below for your free,

no-obligation

quote.
Satisfaction Guaranteed!
Quality service. A relationship built on confidence and trust.
★★★★★
"Generation Hauling is a wonderful company. Not only are they a pleasure to work with, but they are also very good at what they do. They transformed our backyard from a dirt pile to a beautiful place we can be proud of. I must say they go above and beyond to get things done. They come when they say they're coming, call immediately if they will be late, and work as hard as anyone I've ever seen. I definitely give them a big 6 stars (out of 5).
"
- Louis & Connie
★★★★★
"Wow, only impressed! Thanks so much!"
- Jenna Hamilton
★★★★★
"I want to thank and commend Generations Trucking for the professional and consistently great service they provide. On the multiple times I have hired Eric and his crew they have always come through. Their dedication to customer satisfaction is very rare these days. This operation comes highly recommended by me. Thank you again!
"
- Roger L.